Ciężarna Joanna Moro pokazała USG dziecka: "Maleństwo dobrze się rozwija" – Pudelek
2 min read
https://www.pudelek.pl/artykul/150843/ciezarna_joanna_moro_pokazala_usg_dziecka_malenstwo_dobrze_sie_rozwija/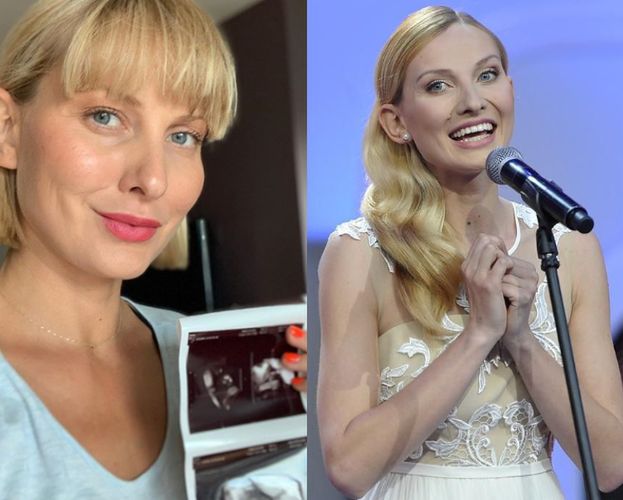 Joanna Moro na początku sierpnia potwierdziła, że jest w ciąży. 34-letnia aktorka, która zasłynęła główną rolą w serialu o losach Anny German, spodziewa się trzeciego dziecka. Jest już mamą dwóch synów: Mikołaja i Jeremiego, a o trzeciej ciąży poinformowała na Instagramie.
Joanna Moro POTWIERDZA CIĄŻĘ! (FOTO)
Niebawem na świecie pojawi się kolejny potomek Joanny Moro, a media plotkarskie sugerują, że aktorka już zastanawia się nad imieniem dla swojej pociechy. Wygląda na to, że Moro nie ma zamiaru komentować plotek o imieniu i skupia się na dokumentowaniu w social mediach swojego błogosławionego stanu.
Joanna Moro o roli Anny German: "Ja nie chciałam tego grać!"
Na swoim Instagramie pokazała zdjęcie USG dziecka i przyznała, że wszystko przebiega pomyślnie:
Jestem właśnie po bardzo ważnym dla mnie USG mojego maleństwa! Takie badania muszę wykonywać regularnie. Mam już za sobą USG genetyczne, dziś połówkowe, czekają mnie oczywiście kolejne. Ale te dwa były najważniejsze. Jestem taka szczęśliwa, ze maleństwo dobrze się rozwija. To piękne, że możemy kontrolować rozwój swojej pociechy jeszcze w brzuszku – cieszyła się.
Ciążową kontrolę lekarską wykorzystała także do promowania badań USG. Przypomniała swoim fankom, jak ważne są regularne wizyty u specjalistów:
Ale… pamiętajcie kobietki, że i Wy powinnyście się regularnie badać i wykonywać USG ginekologiczne chociaż raz do roku. USG transwaginalne miednicy mniejszej (ginekologiczne) to jedno z podstawowych i najważniejszych badań w diagnostyce ginekologicznej, które pozwala na dokładną ocenę narządów rodnych.
Doceniacie jej troskę?